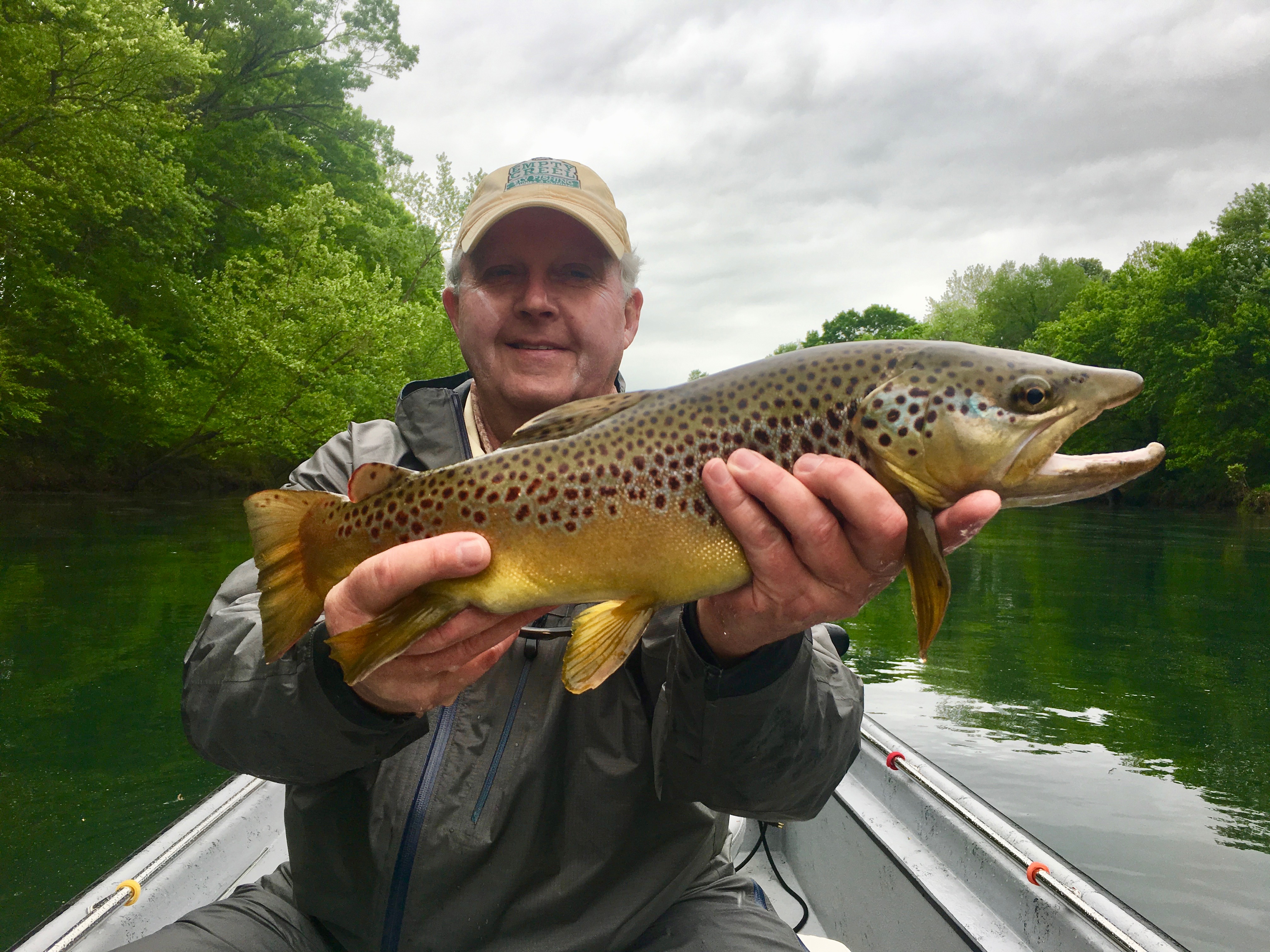 Streamer Weather
It is hard to believe that the last time Bo and his son, Trent, fished together was September of 2016 on a trip to the Blackfoot and Clark Fork Rivers in Montana. The last trip Trent made to the Empty Creel Lodge on the Little Red River was over a year ago in March of 2016. That is way too long!
Last Friday it was cloudy, cool, raining and fairly high water. Perfect streamer weather! As you can see the boys caught some nice fish on several different streamer patterns. The two most effective patterns were the ACC Streamer and The Bald Eagle. After lunch the water began to fall out and some small Caddis began to appear so the guys switched to some Caddis emerger patterns and the RG/PT Cruiser and caught several more really nice fat Rainbows. It was a great father-son day on the water!!
The next day we all enjoyed an event at the Ozark Angler Fly shop in Heber Springs, Ar. Chicken was kindly provided by O.K. Foods, Inc., of Fort Smith, Ar., and Trent brought up his big smoker and he and Bo cooked up yard bird and smoked bologna for about one hundred hungry fly fishers. It was a fun afternoon with a bunch of good friends.
"Life is Good on the Fly!"