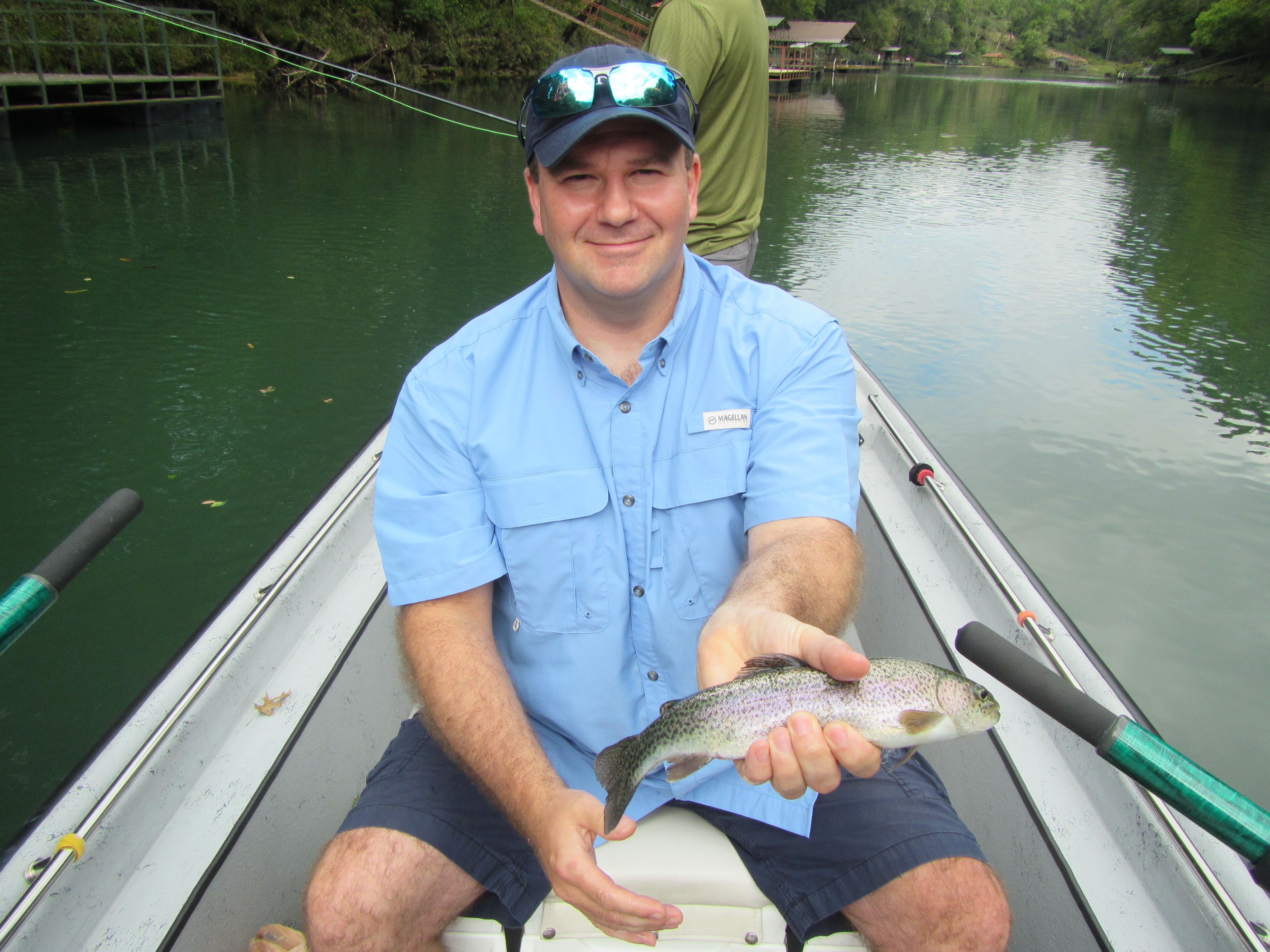 FIRST TIMERS
Jeremy and Chris from Fort Smith, Arkansas, were first time fly fishers that paid us a visit Saturday on the Little Red River for their first fly fishing experience. It was a really beautiful fall day for it and the water levels were quite good.
We started with rigging a rod and short knot tying demonstration. We then had a casting class before ever getting on the water. Once on the river the casting lesson had to have a refresher course. No matter, it was not long before both anglers had their first fish hooked on a fly and both at the same time! First time that has ever happened in our boat.
It was a good day as Jeremy and Chris caught a good number of nice Rainbows and a Hare's Ear and Born's Hairy Legged Sowbug proved to be the flies of the day. Everyone had a good time and it is good bet that Jeremy and Chris will be back to fish with us again.
"Life is Good on the Fly!"
CADDIS