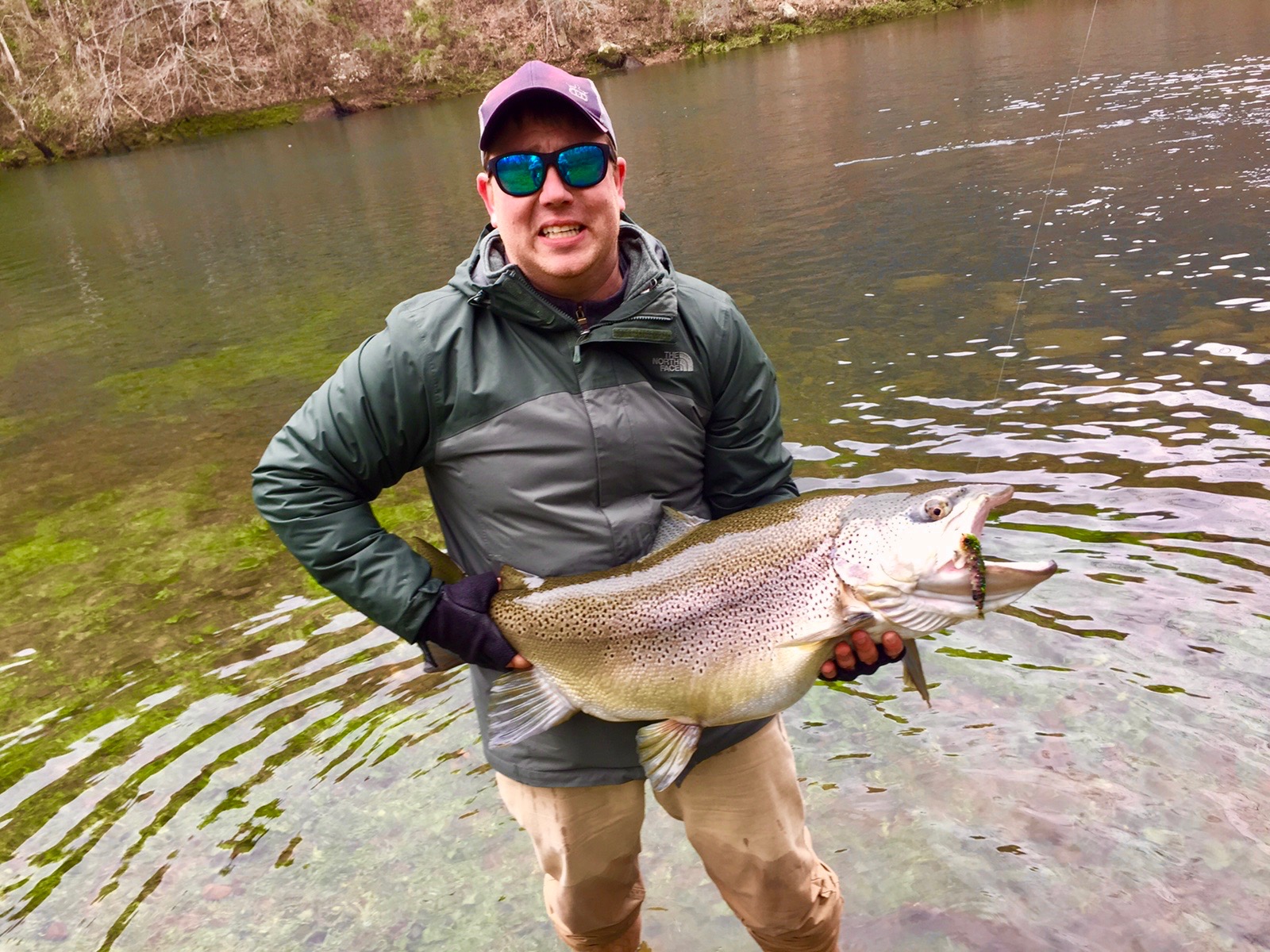 THE DONA.D with a beer belly!
On Tuesday morning I received the photo above from Donald, who is a long time client. He caught this magnificent female Brown Trout that morning in The Park below Greers Ferry Dam on The Little Red River. That is the Good News!
The Bad News is that he had a guide trip scheduled with us for the very next day. He even sent along a little note that said he hoped to catch an ever bigger fish during our trip the following day. I doubt that this has happened to very many guides during their careers and it is definitely a hard act to follow. Needless to say Bo did not get a great nights sleep before the trip. We knew Donald was only joking and that he realized he had the great fortune to catch the fish of a lifetime. His main purpose for the guide trip was to introduce his girl friend, Katie, to fly fishing.It proved to be a difficult day for a beginning fly fisher as the water was quite high and the wind was really howling. Regardless Katie worked hard on her casting and setting up good drifts and eventually was rewarded with her first on a fly. Meanwhile, Donald stuck to his guns and stayed with the streamer rod all day long looking for another big fish. Although he did not a catch a Brown Trout that was anywhere close to his fish the previous day he did land perhaps the largest Pickrell we have seen on this river. All in all it was a very nice day spent with two very wonderful people.
"Life is Good on the Fly!"