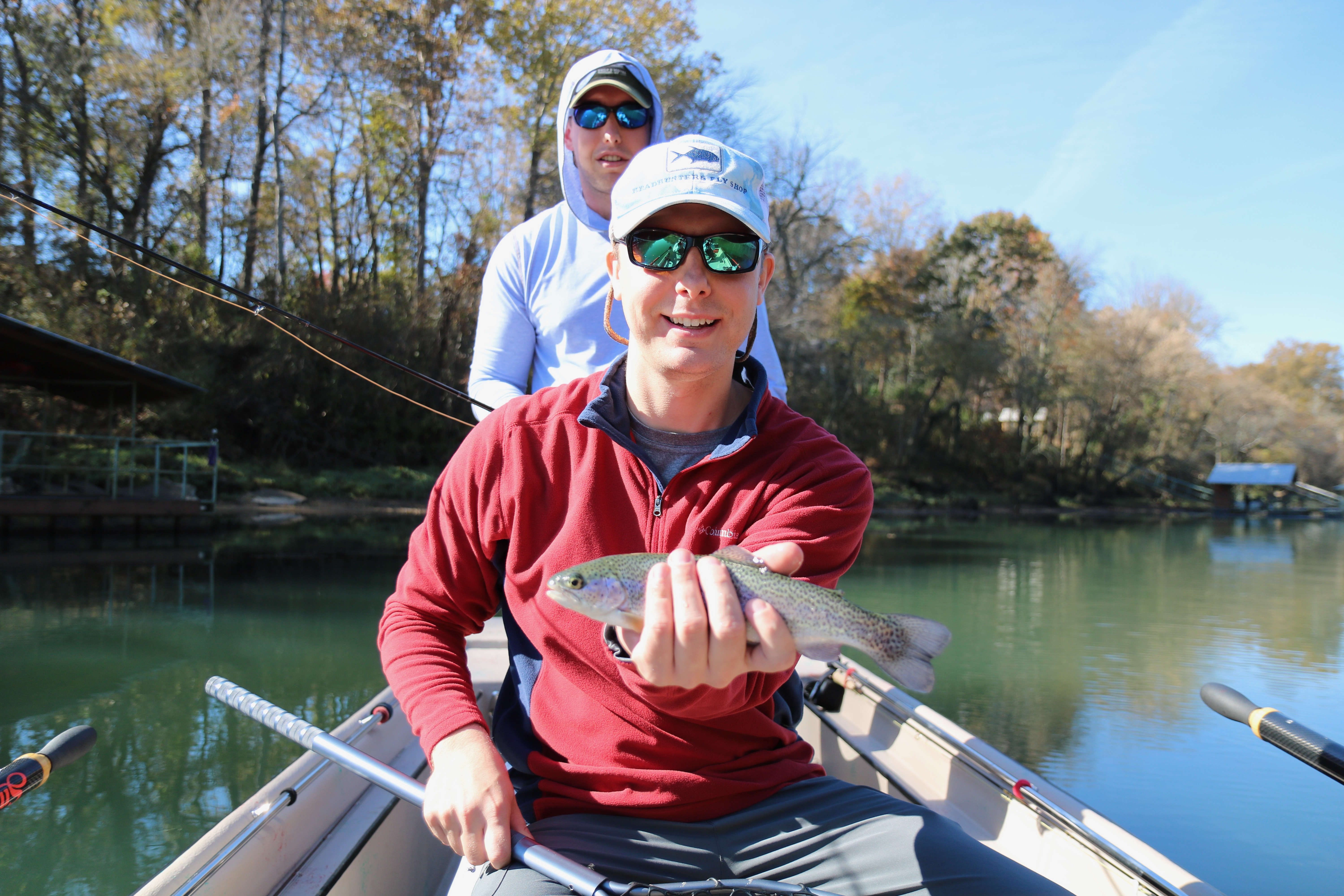 Blaine with is first fish on a fly.
Little Rock Air Force Base

11-10-2019
On Sunday, just before Veteran's Day, we had the pleasure of guiding a group serving in the United States Air Force. This wonderful group consisted of pilots, air crew members and support staff for C-130 aircraft stationed at the Little Rock Air Force Base here in Arkansas. It was a spectacular fall day with cooperative fish and an inspiring group of people.
"Life is Good on the Fly!"
Bo