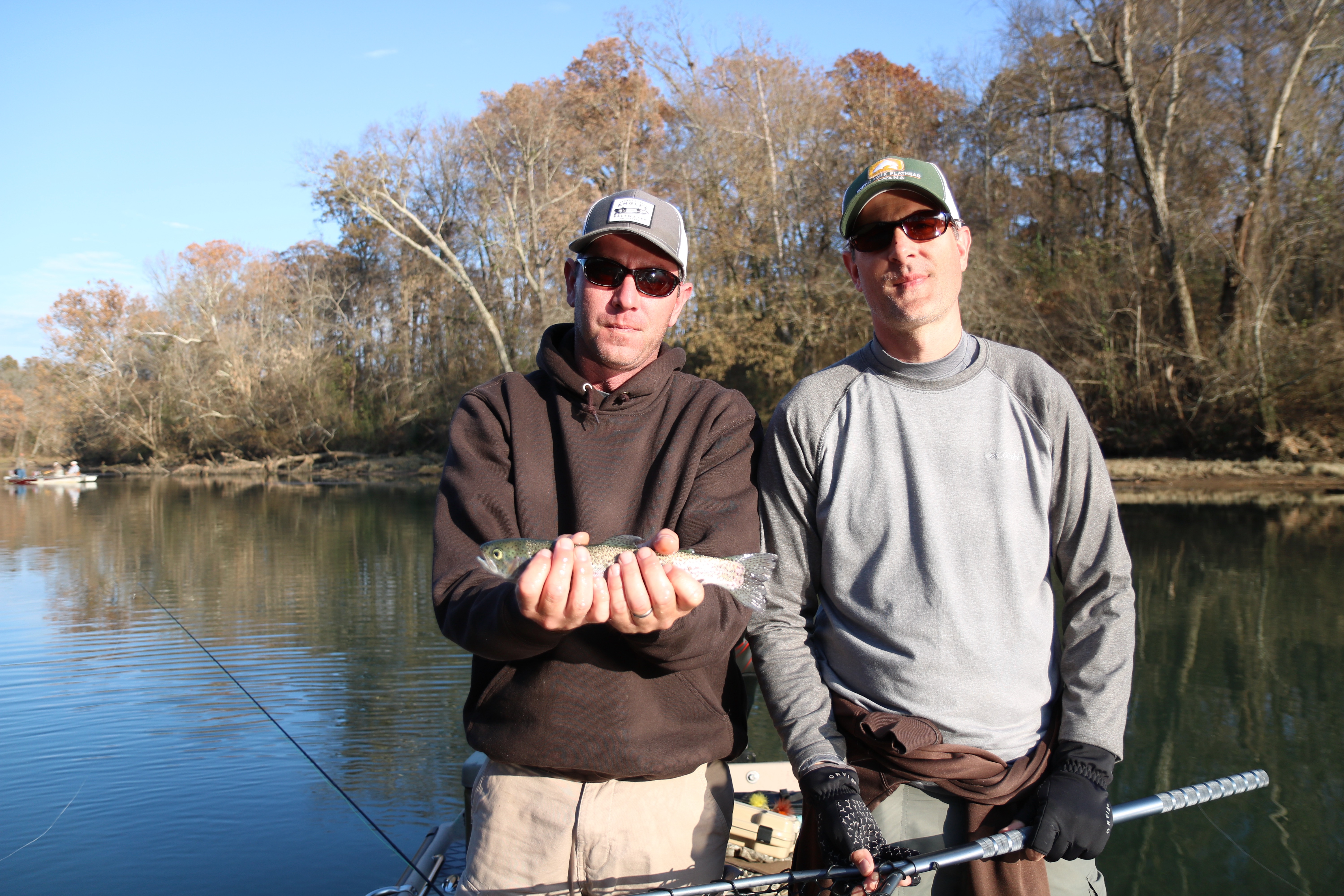 Nick with his first fish on fly.
Hill Family & Friends
November 16th & 17th, 2019
We had the pleasure of guiding the Hill family from North Carolina and Texas, along with a few of their close friends, for two days this past weekend. Although the river was dead low with clear water and bright skies everyone caught fish and the fall weather was delightful. We grilled a bunch of brats on the river on Saturday and it was quite a family event.
"Life is Good on the Fly!"
Bo