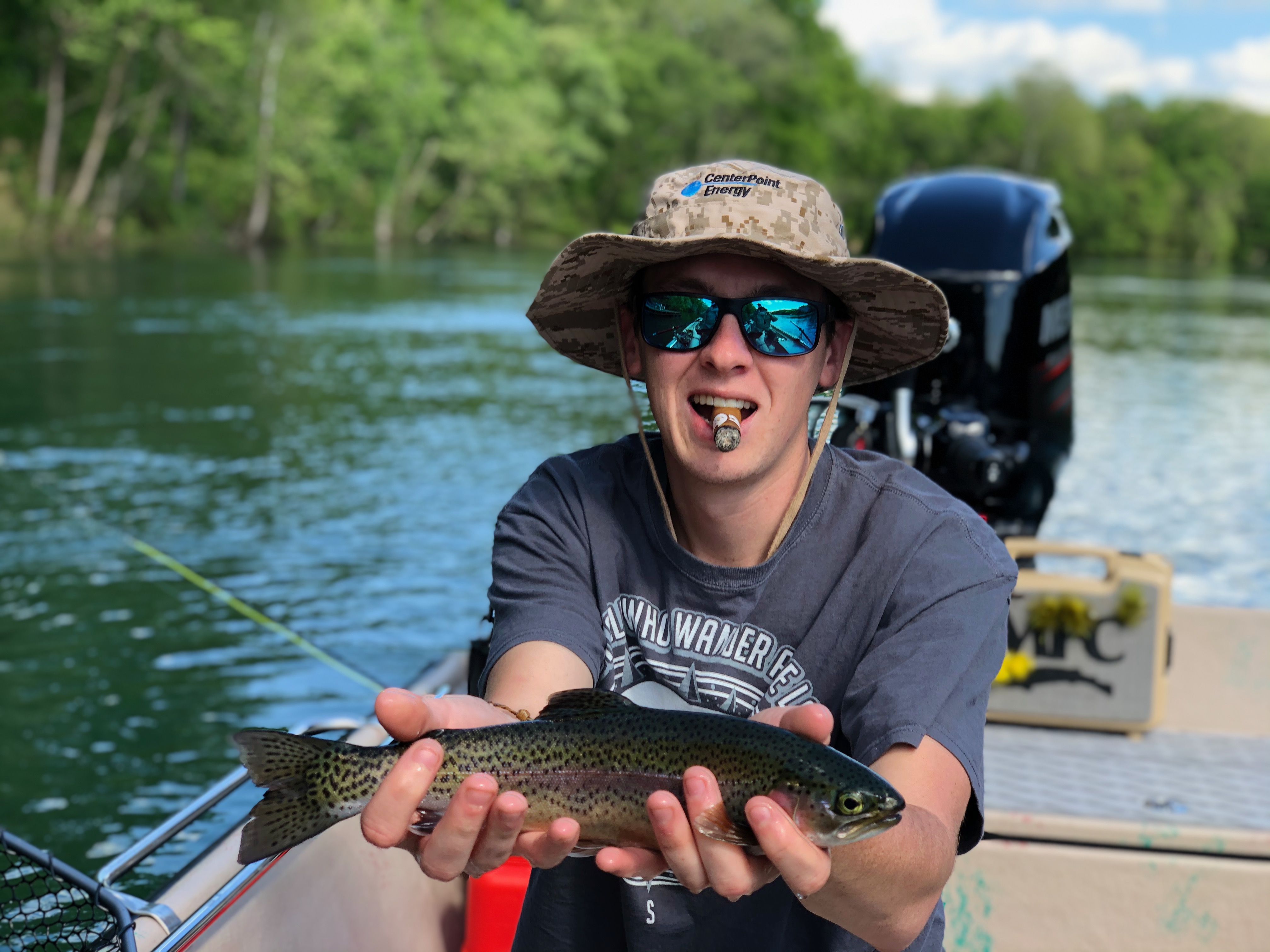 Jackson Millwee
PAT & JACKSON MILWEE
The Little Red River
April 26th, 2020
I guess because I had so many wonderful fishing trips with my Father that my favorite guide trips always seem to father and son trips. Pat and his son, Jackson Millwee, are long time clients and both are very good fly fishermen. We had beautiful weather and one of the best windows of good water that we have had in quite sometime. Although they guys did not catch a really big fish the overall numbers today were very impressive.
To add to a great day we saw what I believe to be an albino Greater Blue Heron; which unfortunately did not sick around long enough for us to get a photo. Also in the big Bald Eagle nest at Jon's Pocket we got to see the now quite large eaglet and it's beautiful Bald Eagle mother. All in all it was simply a wonderful day.
"Life is Good on the Fly!"
Bo