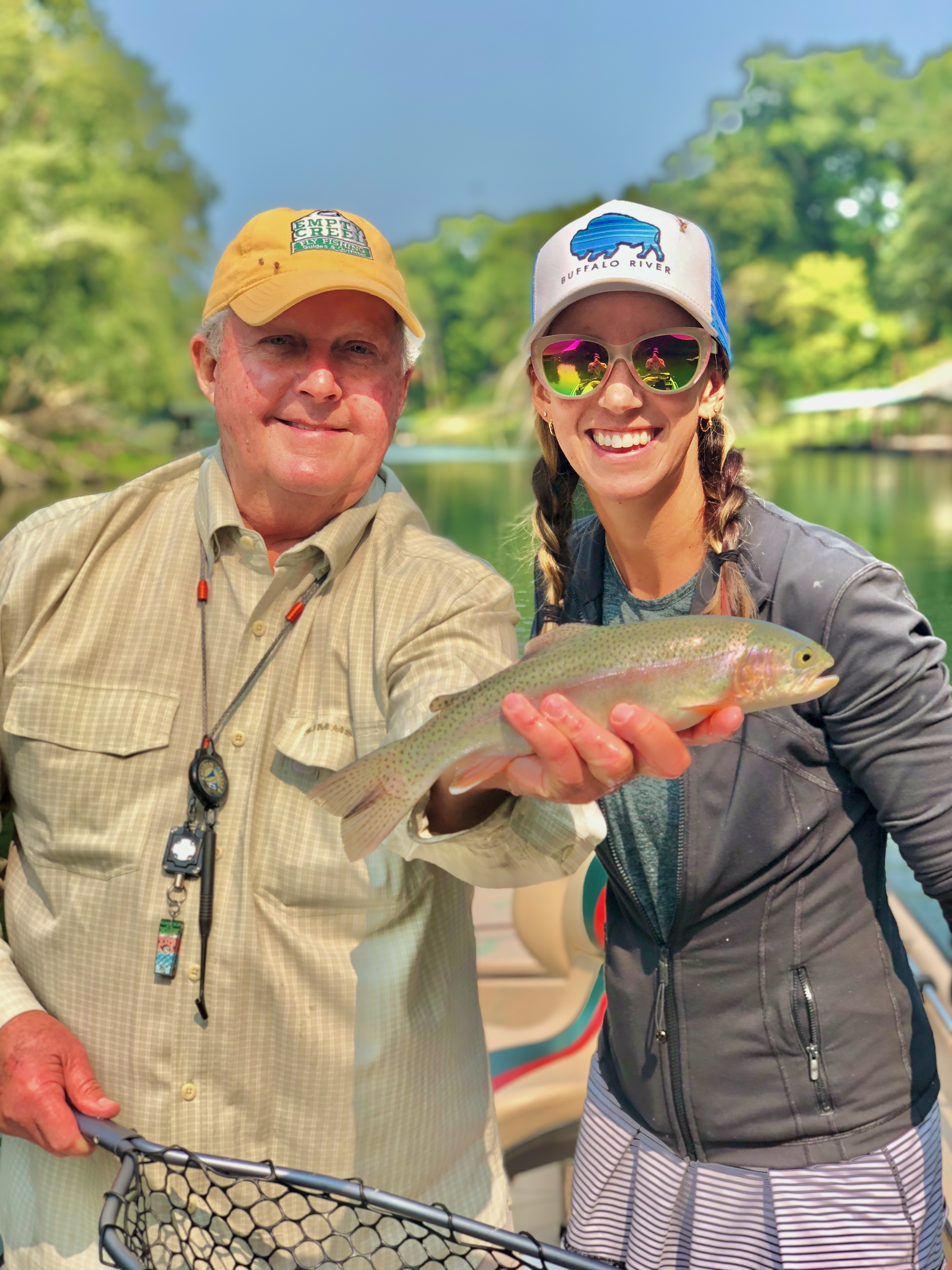 Mollie's first fish on fly.
Mollie & John
Little Red River
Heber Springs, Ar
September 18th, 2020
Both Mollie and John are first time fly fishers and this trip was actually a birthday present for John who has for years wanted to try fly fishing. Well needless to say, they both very quickly grasp the basic concepts of fly fishing. The early morning bite was really slow; but by mid morning both anglers had gotten hooked up to their first fish on a fly and continued to catch fish for the remainder of the day. It was a beautiful early fall day with two absolutely delightful young people. Just as a side note, Mollie's parents are very dear, life long friends of mine.
"Life is Good on the Fly!"