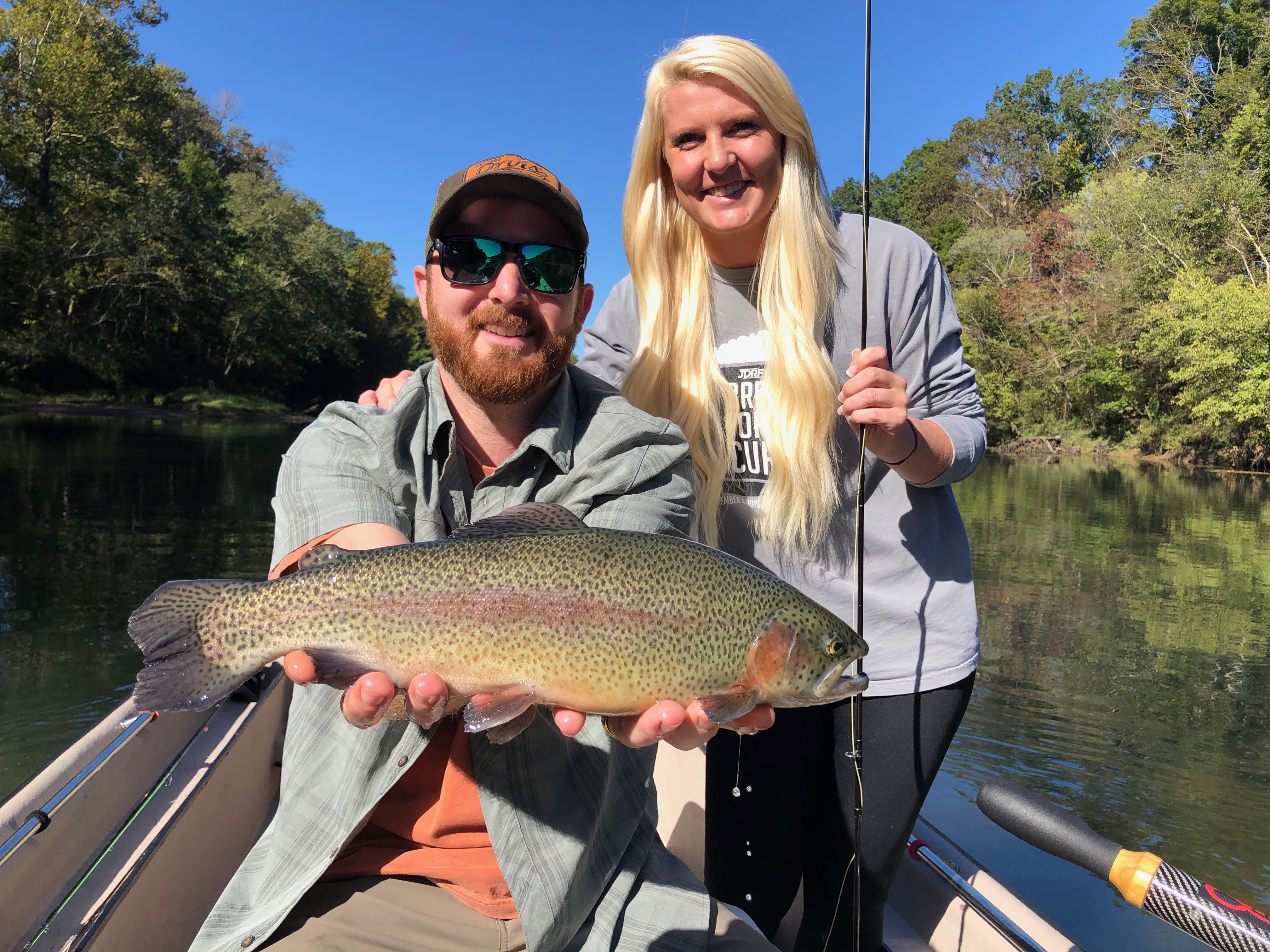 Garrett & Christian with big ole Rainbow.
Garrett & Christian
Little Red River
10-13-2020
Had a great time today with Garrett and Christian from Nashville, Tn. We had really low water with bright blue skies but they still managed to catch a bunch of quality fish. Garrett took this big ole girl on 6X tippet and a size #22 Root Beer Midge. That is some quality work.
"Life is Good on the Fly!"
Bo