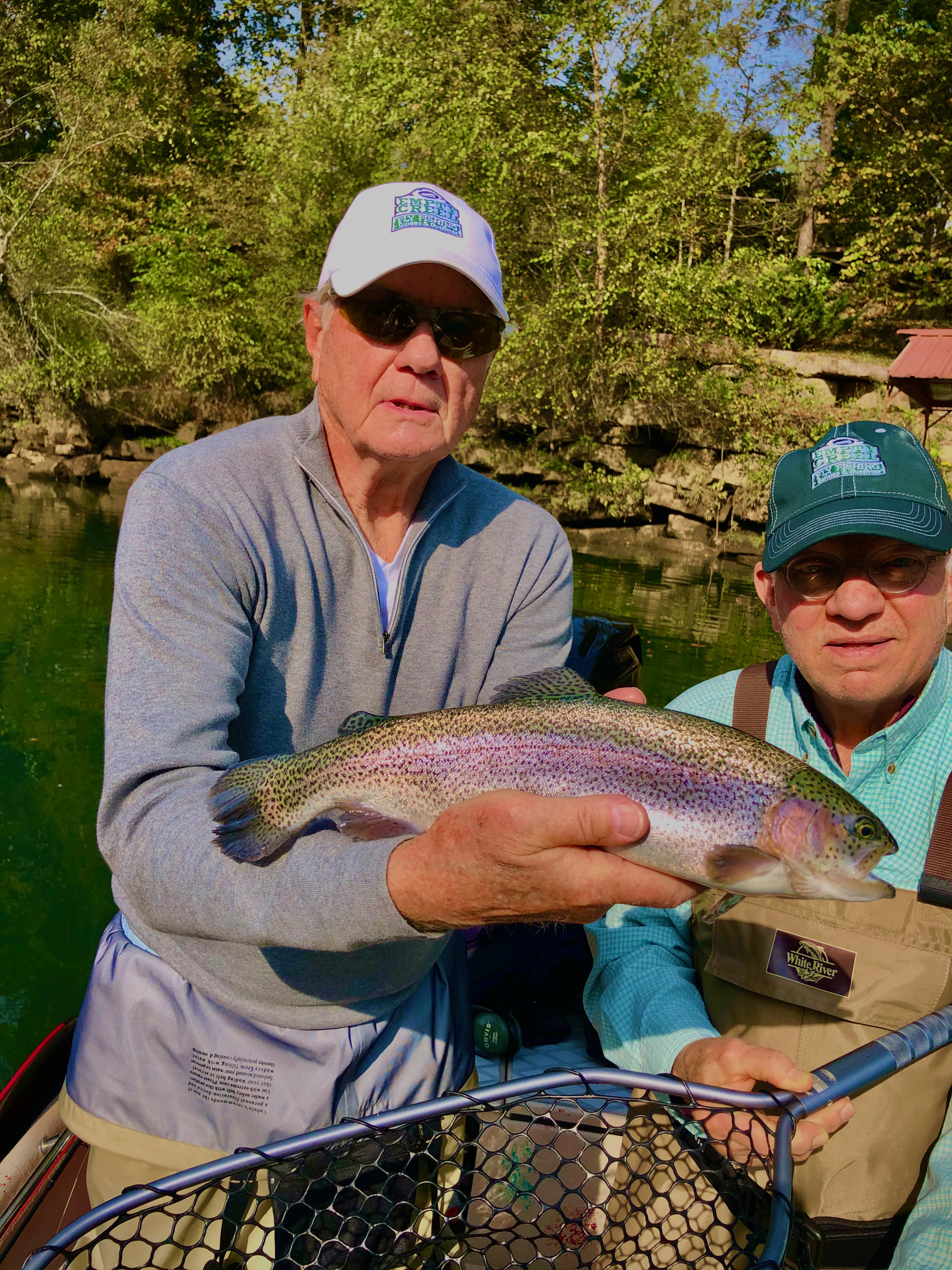 Dave from St. Louis, Mo., with his persona best Rainbow!
St. Louis, Mo., Regular Group
Little Red River
October 19th & 20th, 2020
We had a great two days on the Little Red River this week with one of our regular, repeat, groups from St. Louis, Missouri. The fall weather was just spectacular and so was the fly fishing. Regardless we took the time on the second day to do a little grilling on the river.
"Life is Good on the Fly!"
Bo