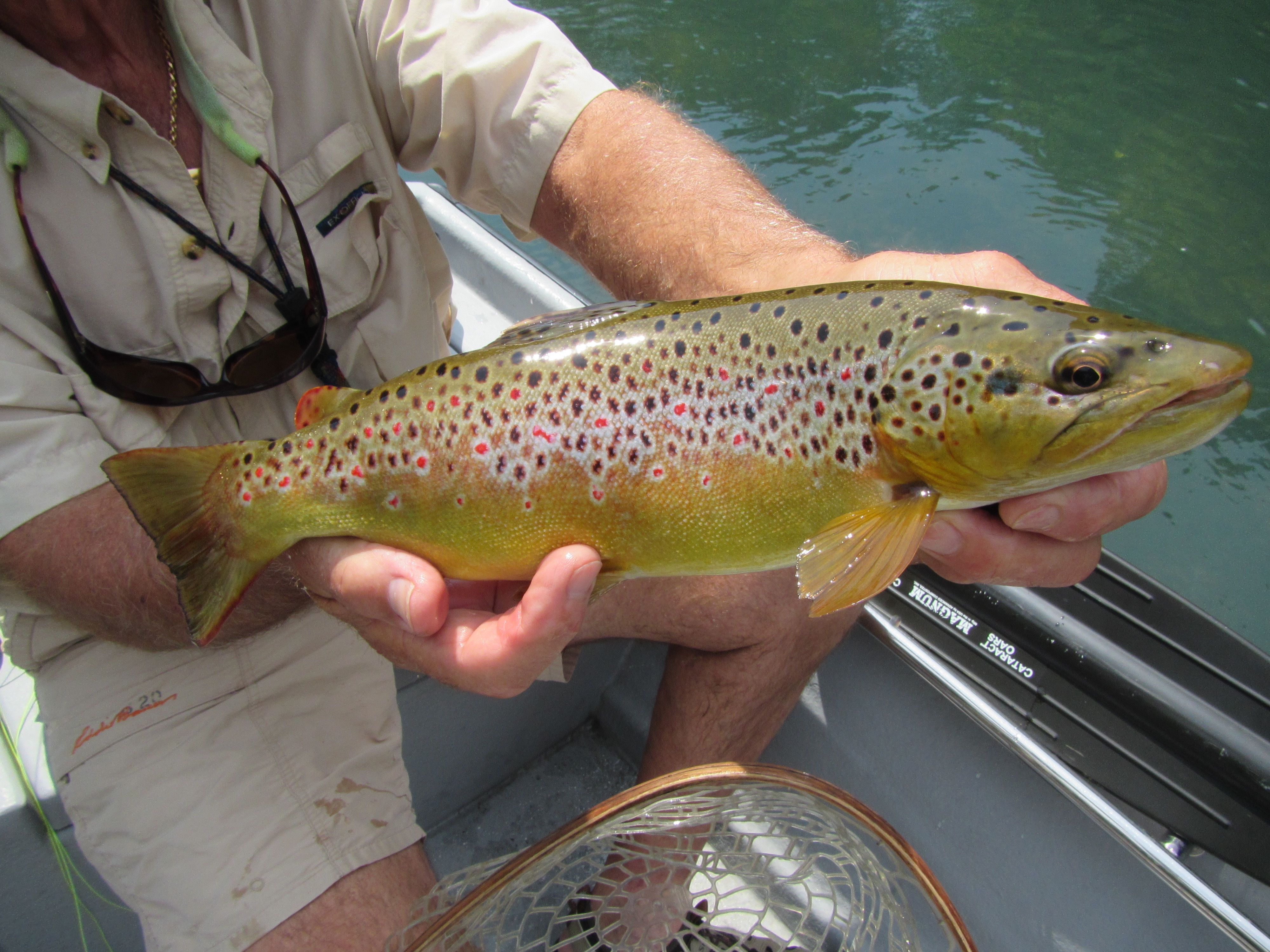 Ralph is very new to fly fishing but as you can see from from the photos above he catches on pretty quick. However he may still need a little more practice at hanging onto fish while posing for photos.
Some day soon the weather is going to turn into fall but on this first day of November it definitely felt like summer on the Little Red River. Regardless the water was great and it certainly was a beautiful day. Although Ralph, who is from El Dorado, Arkansas, is pretty new to fly fishing, he is one of those fishy people who really catches on quickly. Without a doubt with just more time on the water he will definitely become a competent fly fisher.
Ralph caught a bunch of fiesta Rainbows and several Brown Trout including the really nice slot limit fish pictured above. There were lots of midges in the air most of the day and few Blue Winged Olives came off mid afternoon. For most of the day a #14 Hillbilly Hare's Ear with a #18 Olive Zebra Midge as a dropper was the most productive rig. It was a very enjoyable day with Ralph on the river and we certainly look forward to fly fishing with him again real soon.
"Life is Good on the Fly!"