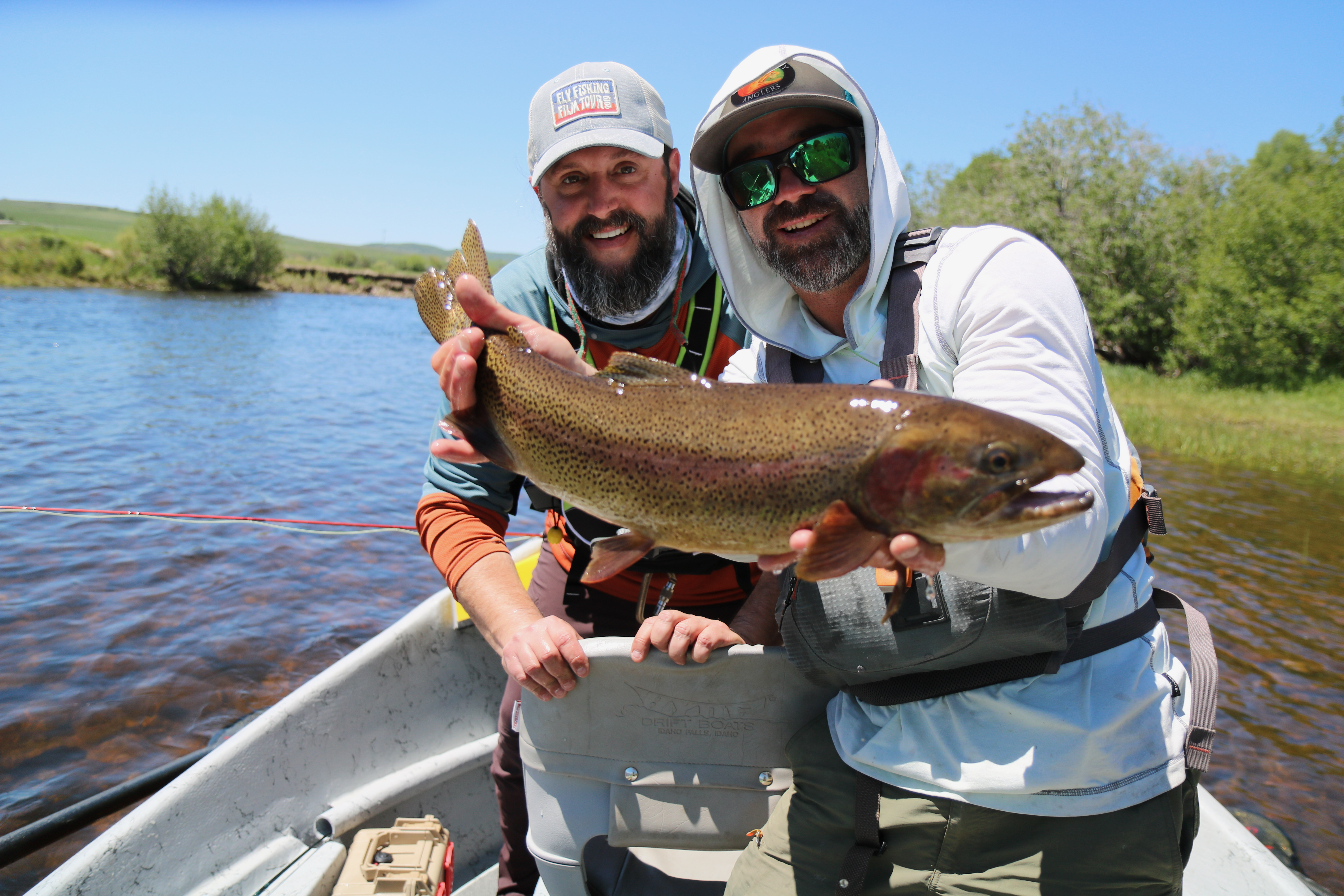 Trent with Yampa Valley Anglers guide, Tim Drummond, and a beautiful Cuttbow.
YAMPA RIVER
Steamboat Springs, Colorado
June 12th - 17th, 2021
After a week of high water in Montana we headed south to the Yampa River in Colorado where there was just enough water to float. Regfardless the Pale Morning Duns were out in full force and

Trent Goins

caught some really beautiful Rainbows and Cutbows on dry flies. Many thanks for a great week to our host, Jamie and Kati Rouse of

Rouse Fly Fishing

, our outfitter,

Ryan Herbert

, owner of

Yampa Valley Anglers, LLC

and all his great guides. Also thanks to

Jeff Loving

, the

chef on the run

, for so many wonderful meals during the week as well as all his other helpful tasks. www.emptycreelflyfishing.com
"Life is Good on the Fly!"

Bo