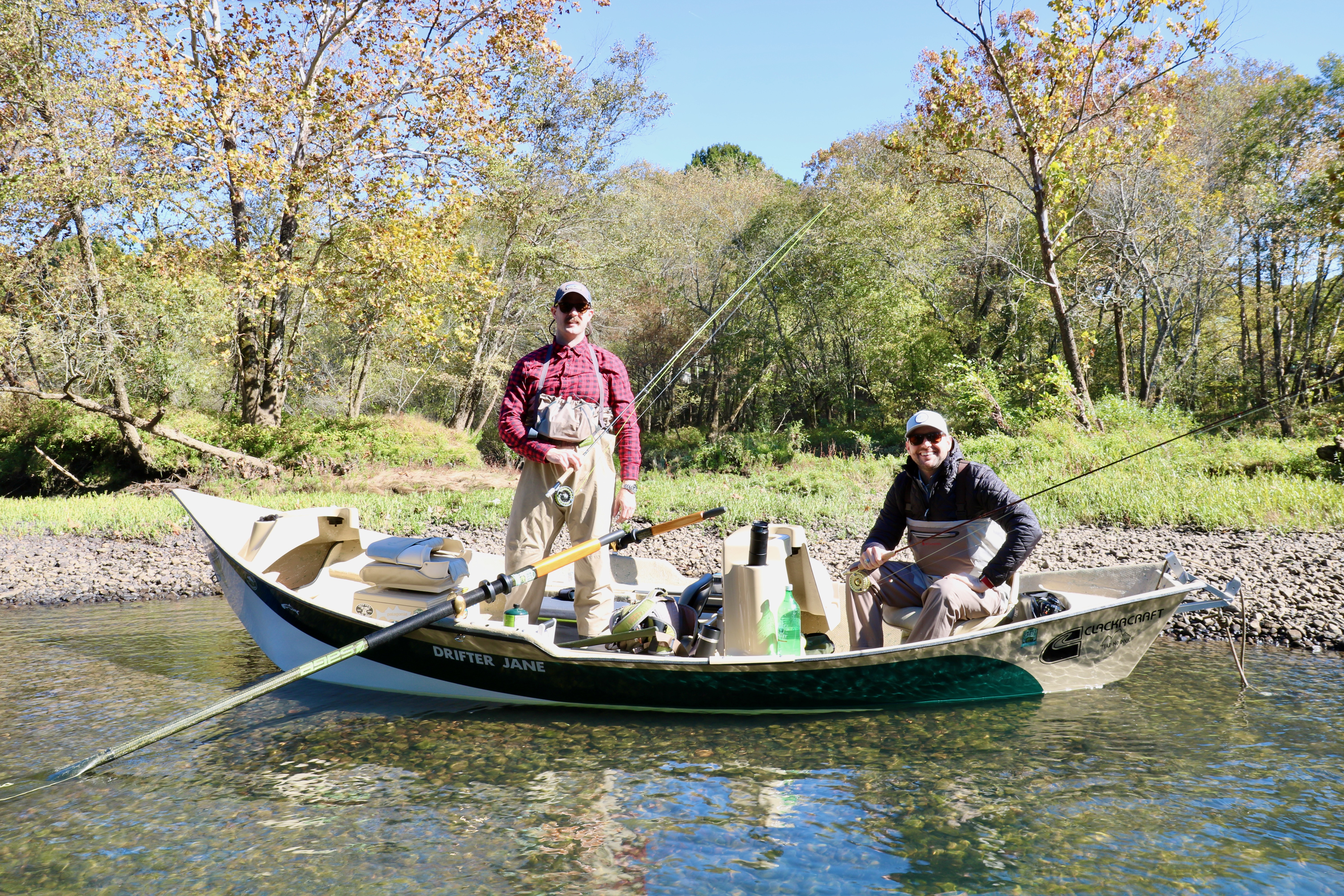 Chris Nissen and Alex Ray enjoying a perfect drift boat day.
Perfect Drift Boat Day
Little Red River
November 6th 2021
Low clear water and a bright sunny Saturday made for a delightful drift boat float. Alex and Chris even got in some quality wade fishing. www.emptycreelflyfishing.com ClackaCraft Drift Boats
"Life is Good on the Fly!"

Bo